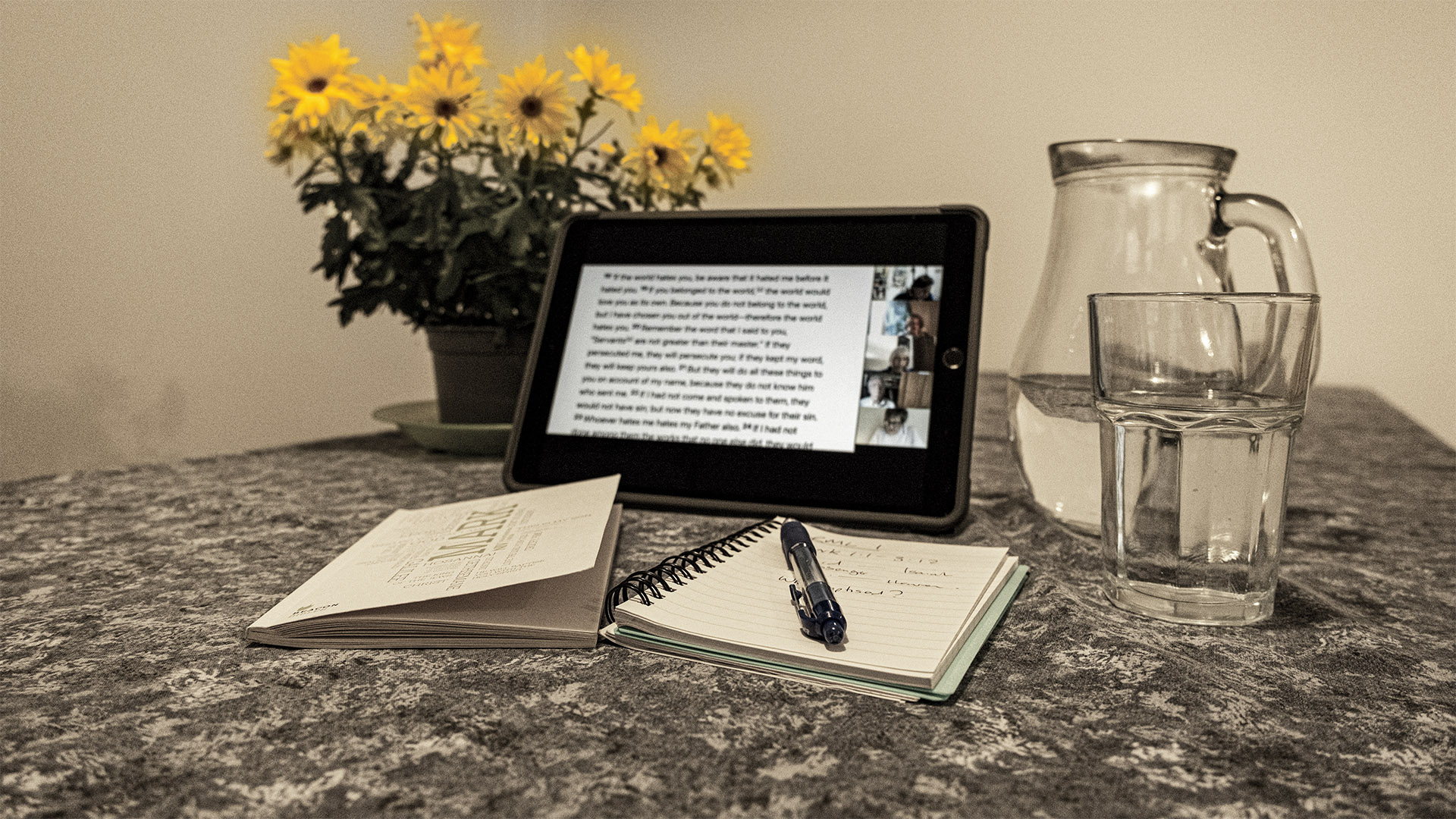 In 2020 we began an RML series for Lent with about 25 people meeting in person, in groups of 4-6, in York. When the first lockdown struck, we moved online. After trying a few options we settled on Zoom, which opened up some exciting new possibilities.

Between Easter and Christmas, we ran another 7 series of RML on Zoom. The format is the same (a reading followed by discussion), but being on Zoom means we can include people from further afield – e.g for one series we had half a dozen or so join us from Nova Scotia.

For Lent 2021 we are offering a couple of online RML groups. These will run in parallel for six weeks, from 7pm to 9pm on Tuesday and Thursday evenings, starting on 16th and 18th February. If you would like to join one of these groups please send email to lent2021@readmarklearn.com.